Highfalutin Coffee Roasters
You read that right. To many, we might seem like laid back individuals, but we take our work very seriously. We're relentless in our quest for the most intriguing and exciting coffees in the world today. This means weekly cuppings, collaborations with partners to find innovative processed lots, and a continual effort to educate our little community on the world of specialty coffee.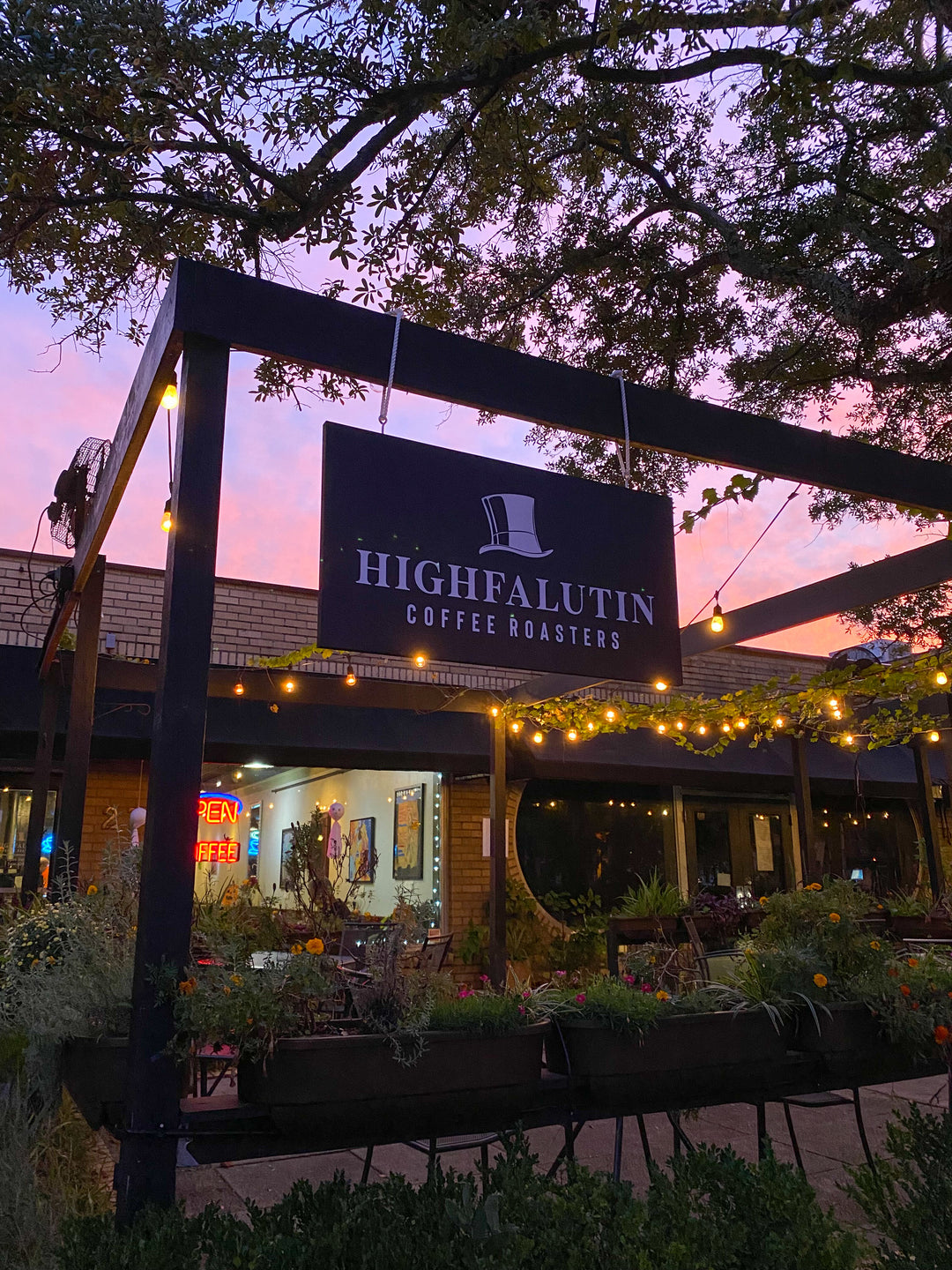 Relationships
Early on, we made a commitment to cultivate relationships with importing partners and producers that we believed embody our ethos: to make lives better up and down the coffee pipeline. To us, these relationships are at the center of our work and go far beyond the business transactions alone.
Roasting Philosophy
Driven by our taste buds, we exclusively source high-end coffees and have a passion for experimental processing techniques. We opt for lighter roasts, not to preserve the beans so-called "integrity", but because we're captivated by the many nuanced flavors that these coffees offer.